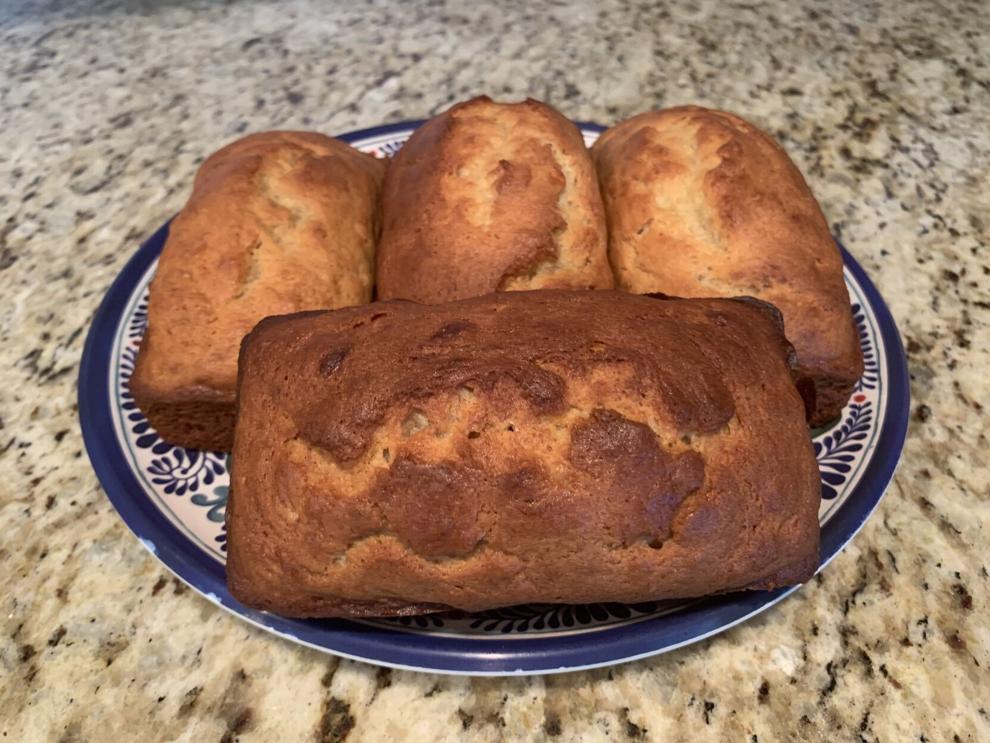 If you're looking for a snack, gift or dish to bake, this simple and easy banana bread recipe is the way to go.
In elementary school, my mom used to send me to school with my own mini loaf, and it was such a popular snack with my friends that they would ask my mom if they could get their own loaves. This sweet snack is perfect for lunch bags, because it's filling enough to satiate that pesky hunger pang.    
It serves as a great gift for significant others, coworkers, neighbors and family, as its sweet flavor makes for a nice expression of how much you appreciate them. Wrap it in colorful cling wrap or put it in a nice bag to spice up the presentation — it'll let them know that you put a lot of time and effort into it. 
It's also a fun partner activity. While you're smashing bananas, someone else can mix the ingredients. Crank up some music, fire up the oven and whip up some banana bread — my mom and I usually listen to '80s music when we make our batches. Make it an experience that's fun for both you and your sous-chef.
The bread can be eaten by itself, or you can add some butter on top. Either way, it's going to be remarkable. Needless to say, this snack will be enjoyed by everyone. 
Although I like to enjoy this bread plain, my mom loves to add walnuts on top of her loaves.  You can be creative, and make this recipe your own by adding any of your favorite treats like chocolate chips, raisins or nuts for added flavor. These fun ingredients can be added to the batter before you bake it.
This recipe creates four mini loaves or one large loaf. Baking and preparation time takes about 45 minutes with an extra 20 minutes to let the dish settle after baking.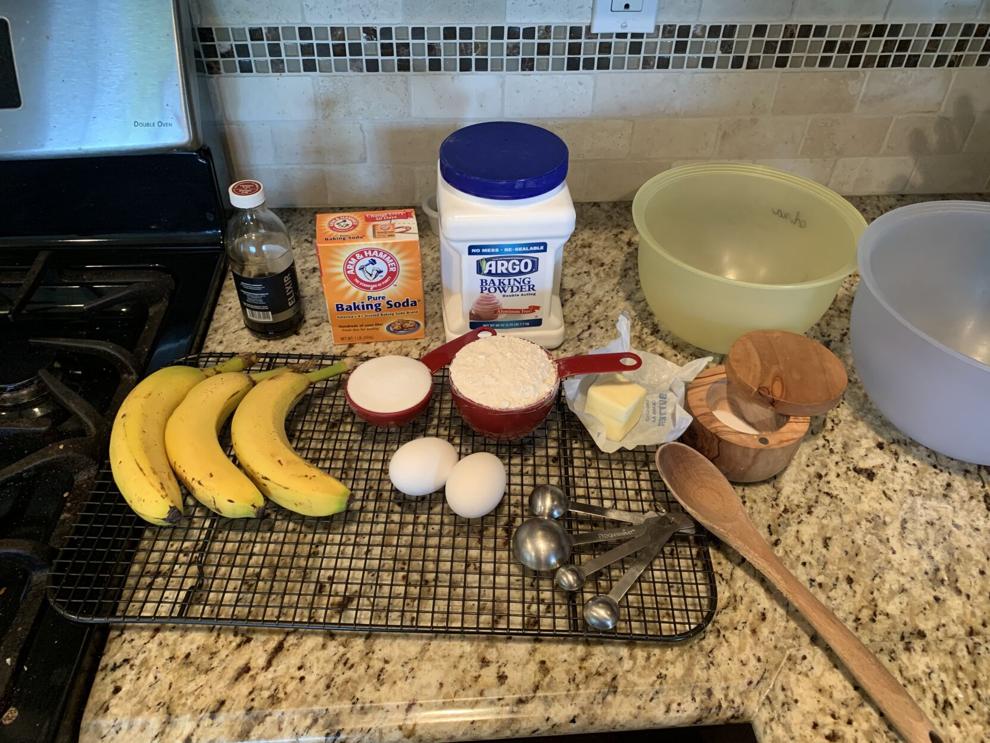 Ingredients:
3 ripe bananas 
2 large eggs
⅔  cup of sugar
1 ⅔  cup of flour
⅓  cup of vegetable oil
1 ½ teaspoons of vanilla 
2 teaspoons of baking powder 
½ teaspoons of salt
¼ teaspoons of baking soda
1 stick of butter
Tools:
A medium bowl 
A large bowl
A fork
Wooden spoon
A knife 
Wire cooling rack
Measuring cups and spoons 
Instructions:
Preheat the oven to 350 degrees Fahrenheit. 

Peel the three bananas. Using a fork, smash all three in a large bowl. Try to make the consistency as smooth as you can, and smash through all the lumps. 

Add the sugar, vegetable oil, eggs and vanilla into the bowl with the bananas.

In the medium bowl, stir together the flour, baking powder, salt and baking soda.

Carefully pour the dry ingredients into the large bowl with the wet ingredients. Pour it in little by little and mix together with a wooden spoon as you pour. Again, look out for lumps and try to keep your batch as smooth as you can. 

Thoroughly grease a bread pan with butter, and make sure to get all the edges. This will ensure that the bread doesn't stick to the corners. 

Pour in the batter, and place the dish in the oven for 45 minutes at 350 degrees Fahrenheit.

You can check to make sure that your bread is done cooking by sticking a toothpick in the center of it after it's taken out of the oven. If the toothpick comes out clean without any doughy pieces, then your bread is ready to cool. If there are bread pieces stuck on the toothpick, add five minutes to your cooking time and check again.

Make sure to let your bread cool on a wire rack for 20 minutes and then carefully loosen the bread with a knife.  

Cut the bread into slices to serve and enjoy!