LOGAN SQUARE — Growing up, Adrian Pacheco helped his dad and uncle make the Puerto Rican sweet treat helado de coco and distribute it to street vendors across the city. As he cracked open coconuts and worked the ice cream machine, Pacheco dreamed of growing the family business one day; he even had a special notebook where he jotted down ideas.
Now 41, Pacheco is fulfilling that long-held dream with Bella's, an Italian ice spot specializing in his family's helado de coco. Bella's, named for Pacheco's 9-year-old daughter, opens Saturday at 3523 W. Fullerton Ave. after many months of delays. Pacheco had originally planned to open the brick-and-mortar last year, but had to switch gears due to the coronavirus pandemic.
"It's just a monumental moment," Pacheo said. "I'm here to remember where I was and how hard it was, thinking, 'Should I quit? Should I stop putting money in it?' To me, it's such a great feeling that I saw it through."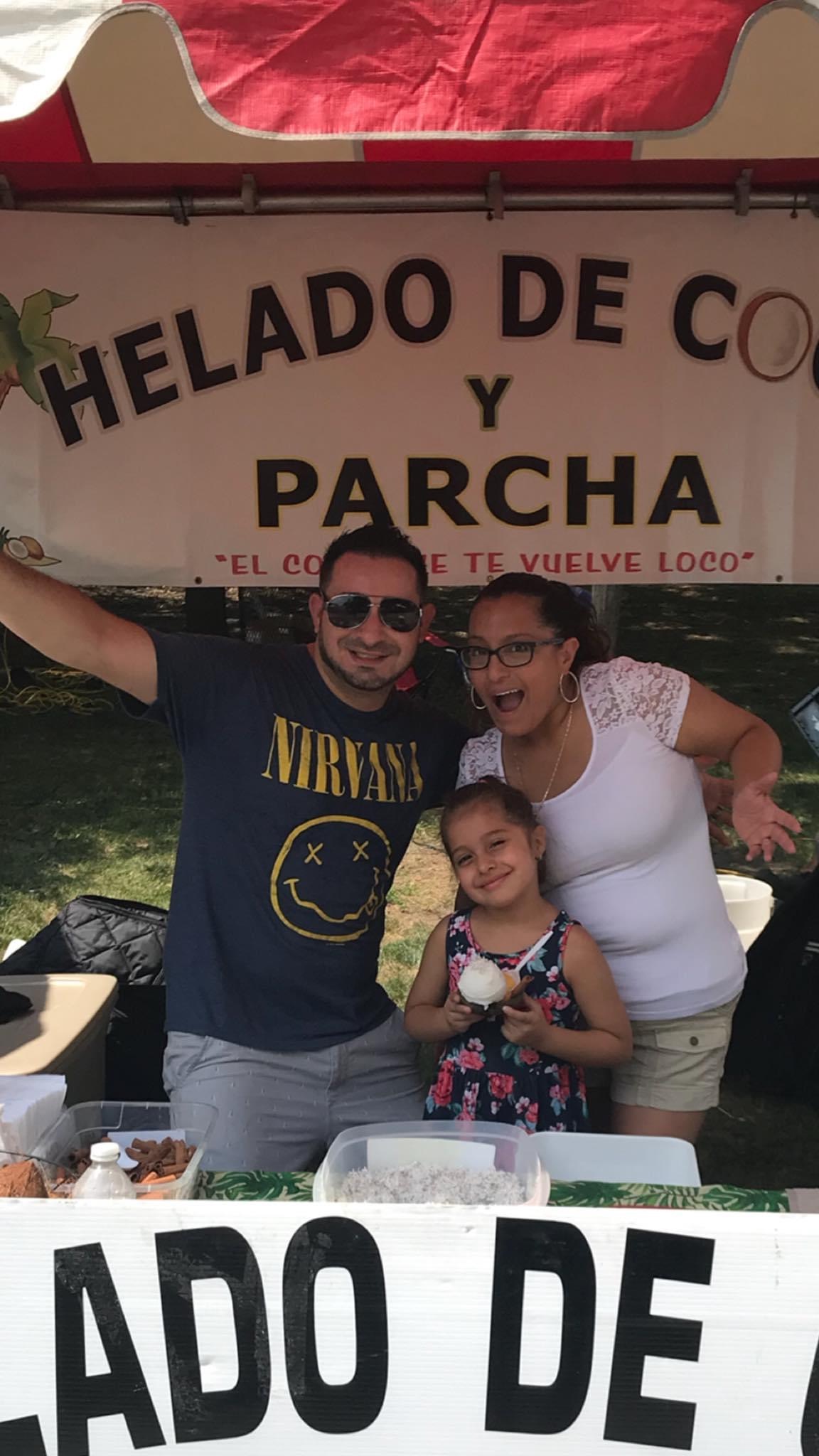 A cross between coconut Italian ice and coconut ice cream, helado del coco is a popular sweet treat that originated in Puerto Rico and other Latin American countries.
Pacheco, who is Puerto Rican and Mexican, is using a family recipe created by his uncle, William Velez, and passed down through the family since 1975.
After moving from Puerto Rico to Chicago, Velez made a business out of whipping up his own version of the sweet treat and distributing it wholesale to dozens of street vendors in Humboldt Park and across the city, Pacheco said. Pacheco's dad took over the business years later and worked with about 50 street cart vendors, he said.
As a kid, Pacheco aspired to take the family business to the next level by either opening a shop or getting pints of it on grocery store shelves. But after graduating from college, the Hermosa native worked at a bank before settling into family life with his wife and their daughter, Bella.
It wasn't until about three years ago that Pacheco decided to follow that dream. As his dad was getting older, Pacheco started selling the family's helado del coco at festivals around the city before signing a lease on the Fullerton Avenue storefront in June 2019, thinking he'd open a shop of his own within a year.
But as he started the process of obtaining city permits, the pandemic hit.
"When my architect was like I don't think you'll be open by April, I started crying because I couldn't believe it … I thought, Wow, what am I going to do?" he said.
For nearly two years, Pacheco struggled to stay afloat financially without bringing in any revenue. He tried to get a loan through the federal government's Paycheck Protection Program, but was denied because the business had never opened and his landlord wouldn't give him a break on rent.
Despite all of this, Pacheco pushed through and passed his final city inspection at the end of February, paving the way for the grand opening this weekend.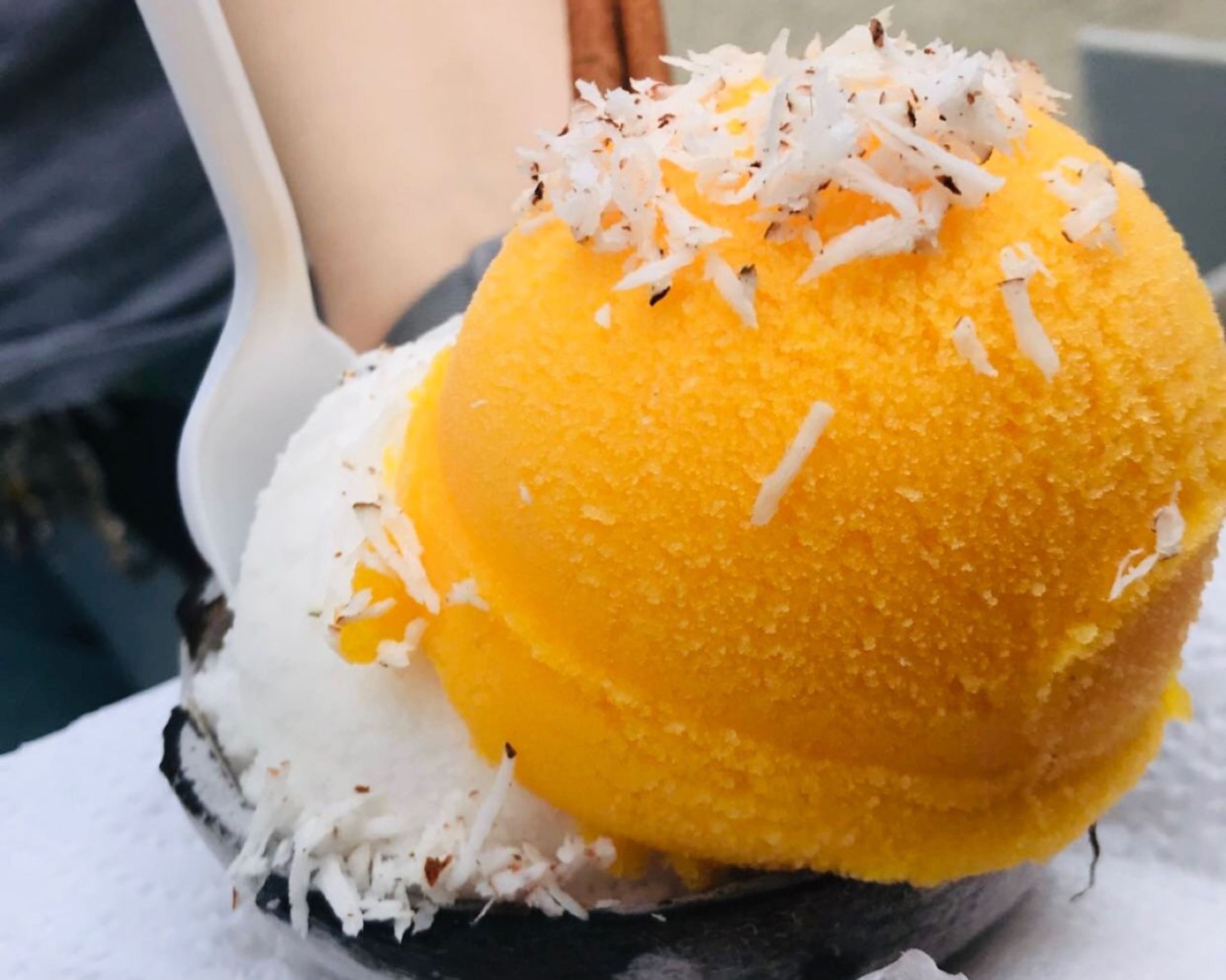 In addition to his family's specialty, Pacheco is serving up an array of Italian ice using recipes he's perfected over the last few years. Some of the flavors include passionfruit — parcha in Spanish — watermelon, lemon and mangonada topped with chilli pepper.
But helado de coco is undeniably the star at Bella's and comes in several different sizes. The 5-6 oz. cup, which is served in a coconut, costs $4.
"When they taste it, it's going to remind them of being on the island of Puerto Rico," Pacheco said.
Pacheco has also started to sell pints of his helado de coco to nearby grocery stores Armitage Produce and Rico Fresh. He plans to sell half-gallon and gallon pints of the dessert in the shop soon. For now, he's focused on building up a customer base and making his dad and uncle proud.
"When [my dad] saw it, his eyes teared up," he said of the shop. "Everything I've said in the past 10 years — that I'm doing it no matter what — I never gave up. He was so happy to see it where it is."
Bella's will be open 11 a.m.-8 p.m. every day starting Saturday.
Subscribe to Block Club Chicago. Every dime we make funds reporting from Chicago's neighborhoods.
Already subscribe? Click here to support Block Club with a tax-deductible donation.