Friends and family will gobble up this super soft, moist and buttery banana bread! The beauty of this recipe is that no banana in your fruit bowl will go to waste. And the riper the bananas, the more moist your bread will be and the richer the banana flavour.
The best bananas to use are those of which the yellow peels are at least half browned, and the bananas inside squishy and slightly browning. Bananas ripen and darken as the sugars inside of the flesh begin to break down, making the banana sweeter in the process. So the riper the banana you use, the sweeter it becomes!
It takes all of 10 minutes to whisk together the ingredients; 40 minutes of baking while your house fills with the tempting aromas and then you'll be munching on your very own slice of warm, freshly baked banana bread.
And yes, you can freeze banana bread: Allow it to cool completely at room temperature on a wire rack once it comes out of the oven.  You can either slice it first and freeze the slices individually so you can easily enjoy it whenever you want, or you can freeze entire loaves. (A clever idea is to double up your banana bread recipe.) Wrap the bread in plastic wrap, then foil and pop in the freezer.  
CHEF'S TIP:
If you don't have a loaf pan, you can use this same recipe to make banana muffins!
Add chopped walnuts to your banana bread mixture for variation.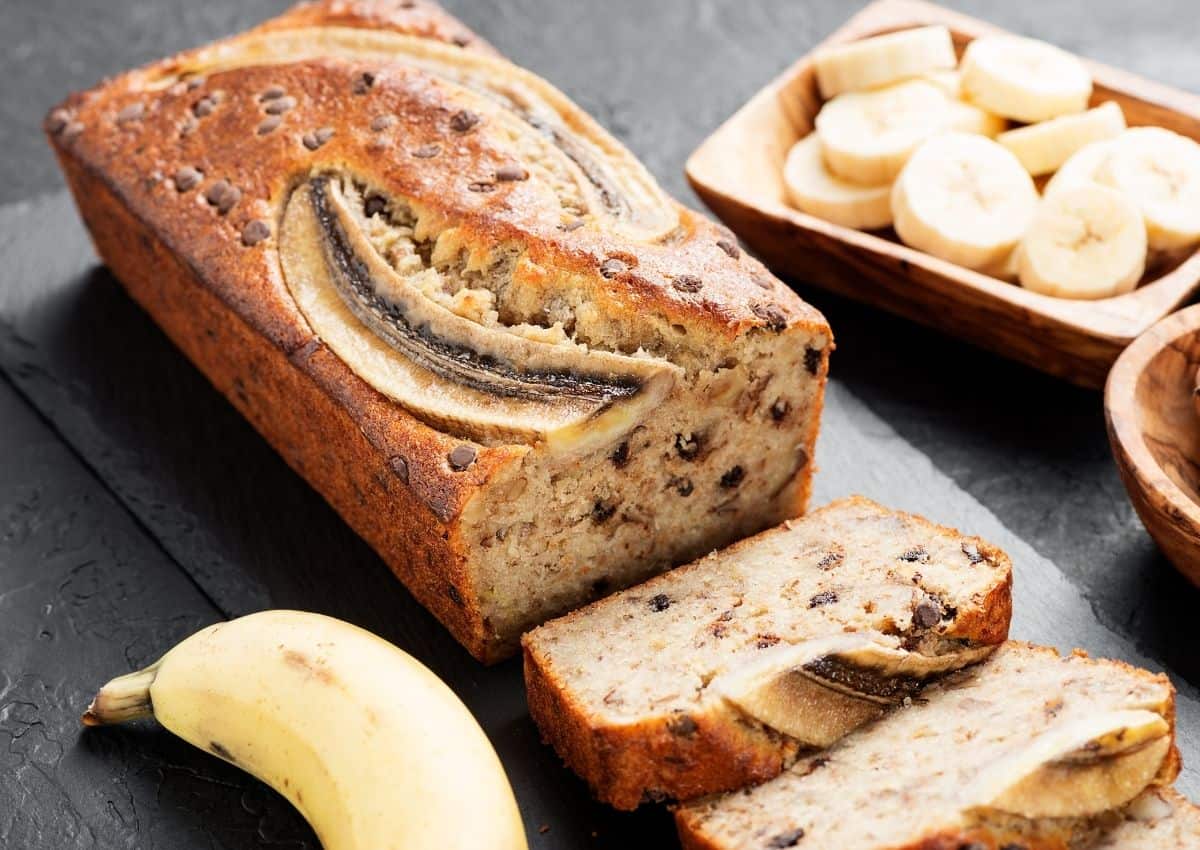 Servings: 6
1

cup

sugar

250

g

butter

5

ripe bananas

3

eggs

10

ml

vanilla essence

4

cups

flour

1

tsp

baking soda

2

tsp

baking powder

1

cup

milk
Beat the soft butter, sugar and bananas well with a mixer.

Dissolve the baking soda in the milk. Add the dry ingredients and then the milk mixture.

Divide the batter into two or three medium-sized bread baking tins.

Bake at 180°C for 40 minutes until brown.
RELATED: How To Make: Breakfast Spud