King cake: The story behind the quintessential Mardi Gras treat
Make sure you get that cake in you before carnival season ends.
New Orleans, Louisiana – Carnival season is coming to an end, which means now is the time to devour a traditional treat. Get that king cake in you while you still can!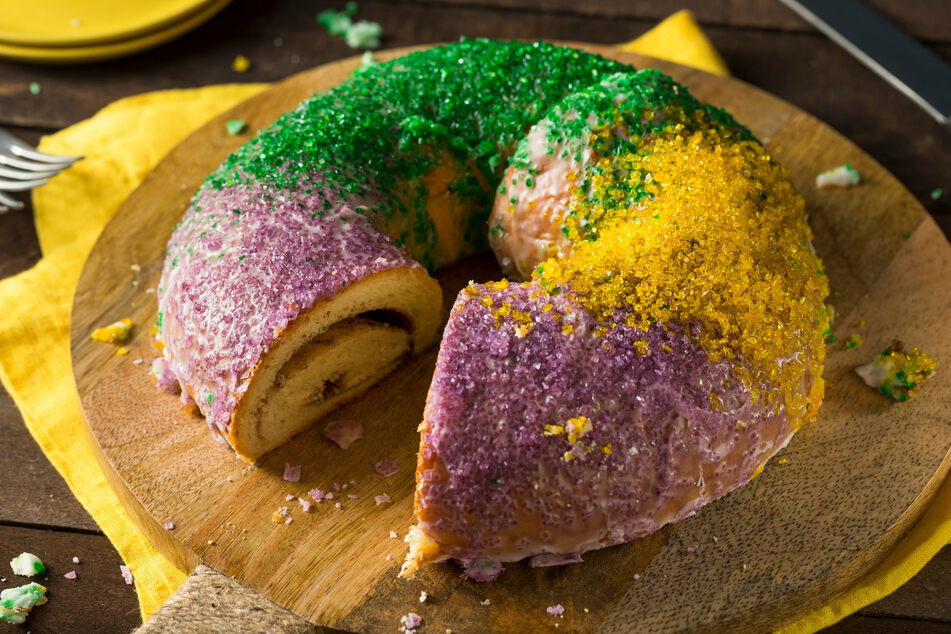 King cake is everywhere in Louisiana during carnival season.
The season starts on Three Kings day on January 6, and culminates on March 1st with the celebration of Mardi Gras, which means "Fat Tuesday" in French.
Fat Tuesday is all about indulging all the decedent, and fatty foods before lent, the 40 day-long fasting period that goes until Easter, begins.
Being Christian is not a requirement for enjoying a king cake but, it's considered blasphemous to eat a king cake before January 6 and most bakeries stop making them on Mardi Gras. That means time is running out to indulge in this tasty treat.
A king cake, has many forms and flavors, though traditionally it's cinnamon and vanilla flavored. It tends to be iced, nice, and decorated with the colors of Mardi Gras, purple, green, and gold. Sometimes it's filled with custard, or cream cheese, and is more like a danish. As New York Times pointed out, commercial cakes tend towards danishes and over the years the traditional king cake flavors have expanded thanks to immigrants to the area, Honduran immigrants added hibiscus.
But this cake isn't just special because it has a season. It also has something special inside: a baby – a small plastic baby figurine, that is.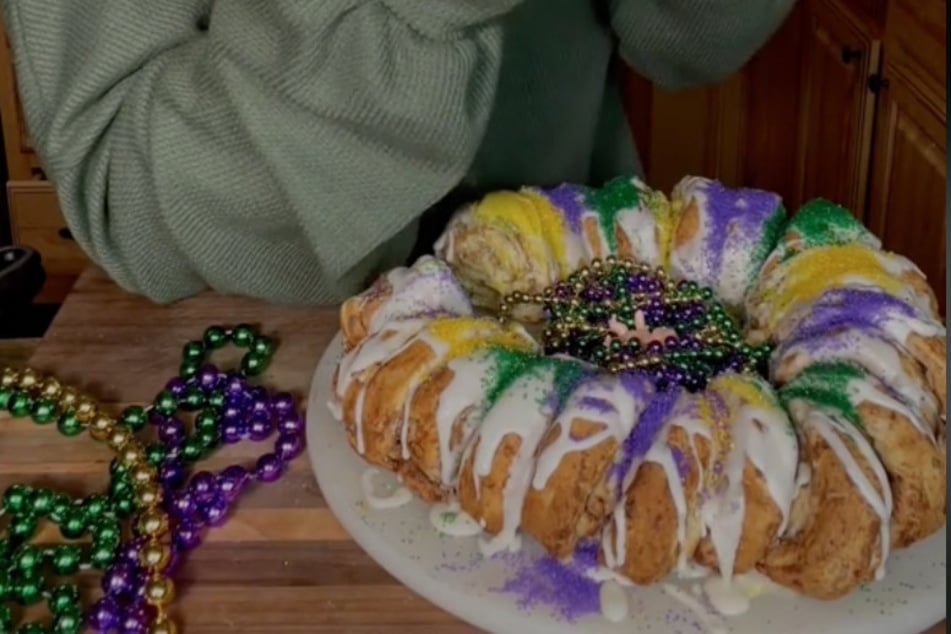 The fève, which means fava bean in French, is a small trinket hidden inside a king cake. These days it's usually a plastic baby, but in the 1900s it was a bean or even a porcelain figure that carnival organizers used to choose the "Queen" or "King" of the festivities.
Now whoever gets the piece of cake containing the baby has to bring the next cake to school or the office during carnival season.
You don't have to go to New Orleans to enjoy a king's cake. Just make it yourself using one of the many viral recipes out there. Tiktok user brittkham's effort has 1.2 million views. Her version is based on cinnamon rolls from a can and cream cheese, which explains her wish to viewers: "May your Tuesday be as fat as your a**" after king cake season.
The king cake is a Mardi Gras a staple like no other. In fact, as Eater New Orleans reported, even when the parades and floats didn't flood the city with Music and revelry like in 2021, due to the coronavirus pandemic, the cakes were still available.
The pop-up king cake business certainly boomed in 2021. The numbers aren't in for 2022, but if there was ever a time to bright the mood with food, this delicious desert might be just what the doctor ordered.