One young Aussie baker has sent KFC fans into a spin after sharing an unusual recipe for Popcorn Chicken cupcakes.
Melbourne baking prodigy Morgan Hipworth's savoury cupcakes even include mashed potato "cream" and a drizzle of gravy on top — and the cooking whizz says "Don't diss it till you've tried it".
In the full video tutorial, the young owner of Bistro Morgan combines ingredients like yellow cornmeal and creamed corn into a bowl to form the base of the savoury cupcake recipe.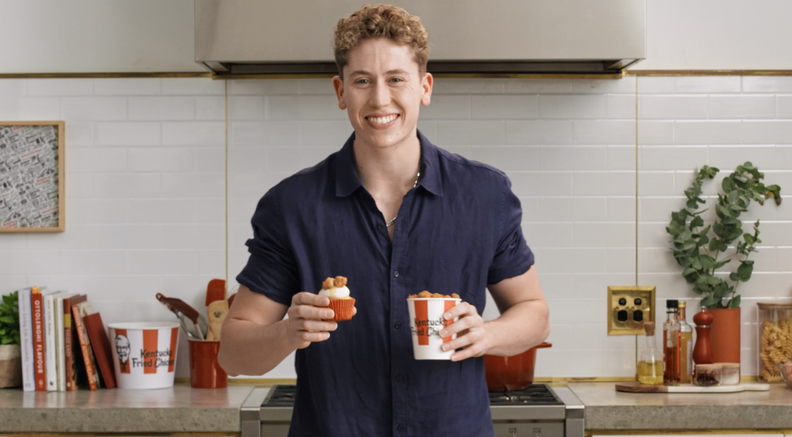 After baking, he decorates the cupcakes using KFC Potato & Gravy and Popcorn Chicken in such a way that they could almost pass for a dessert.
Since posting yesterday, the recipe has already garnered thousands of likes and comments across Facebook, TikTok and Instagram, with fans divided.
Comments around the unconventional recipe range from "genius" to "insane".
"I want these for my next birthday cake," one critic wrote.
"SHUT UP !!! You had me at mash potato's," another agreed, with a third adding "How did you come up with this one?"
Even KFC staff have weighed in.
"As someone who works at KFC, I gotta try this," one viewer commented, with second agreeing: "I work at KFC and this was put up on our KFC social media page. GREAT JOB!!!"
Not all viewers were as impressed.
"How to ruin kfc 101," one harsh critic added.
Another commentator wrote: "Would eat the popcorn chicken just not on cupcakes sorry."
The viral video is the first in the brand's new Kentucky Fried Cookin' series, that will see KFC team up with a selection of familar Aussie chefs and foodies to cook a variety of unique dishes featuring KFC menu items.
Fans are encouraged to copy and show off their efforts in social media post, tagging @kfcaustralia.
Keen to give it a go? Check out the full recipe below.
Popcorn Chicken savoury cupcakes (Makes 15)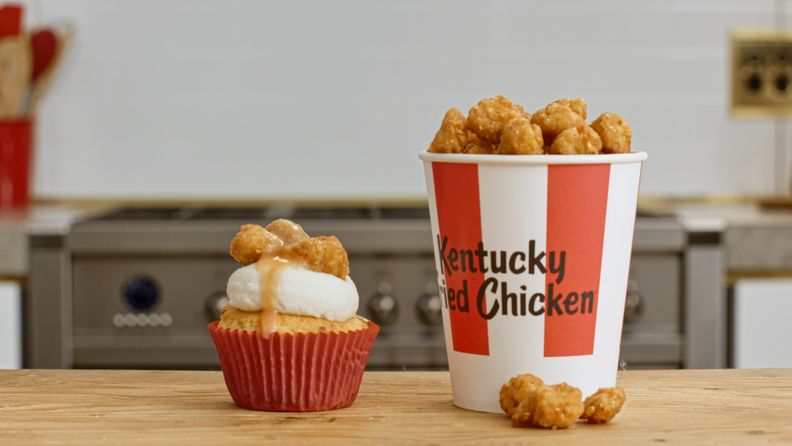 Ingredients:
1 serve of large Potato & Gravy

1 large KFC Popcorn Chicken
For the cornbread cupcakes:
3/4 cup yellow cornmeal

1 1/2 cups plain flour

1 tablespoon baking powder

2 tablespoons caster sugar

1 teaspoon salt

1 cup canned creamed corn

125 grams melted butter

2 eggs

3/4 cup milk
Method:
Preheat the oven to 180℃.

In a large mixing bowl, combine all the dry ingredients and make a well in the centre. Add the remaining ingredients and gradually mix to combine.

Divide between cupcake liners and bake for 20-30 minutes or until golden brown.

Pour the gravy from the potato and gravy into a bowl. Spoon the remaining potato into another bowl and stir to combine the potato and any remaining gravy.

Transfer the potato to a piping bag fitted with a round nozzle.

Pipe the potato on the top to resemble frosting on a cupcake. Top with 4-5 pieces of popcorn chicken and then spoon on around 1/2 tablespoon of KFC gravy to garnish.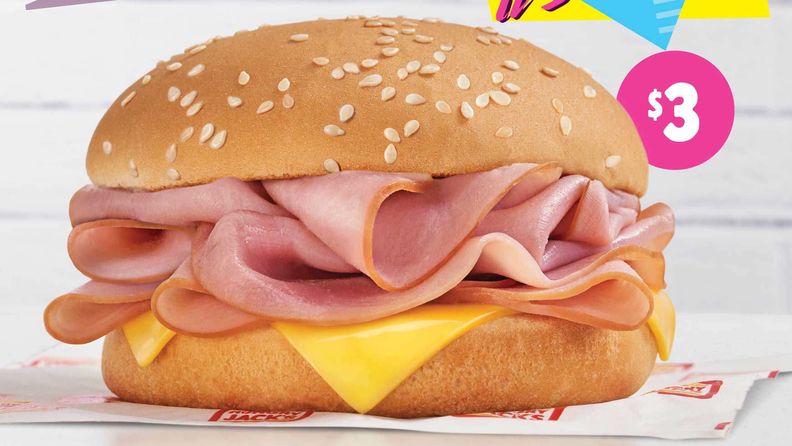 Hungry Jack's bring back retro 'Yumbo' after four decades