Find the easiest Cinco de Mayo Menu ideas that everyone will love! Choose from the best Cinco de Mayo appetizers, salads, sides, mains and of course, drinks to design your Cinco menu!
Cinco de Mayo is a celebration that everyone can enjoy, and what better way to celebrate than with some delicioso food and drink?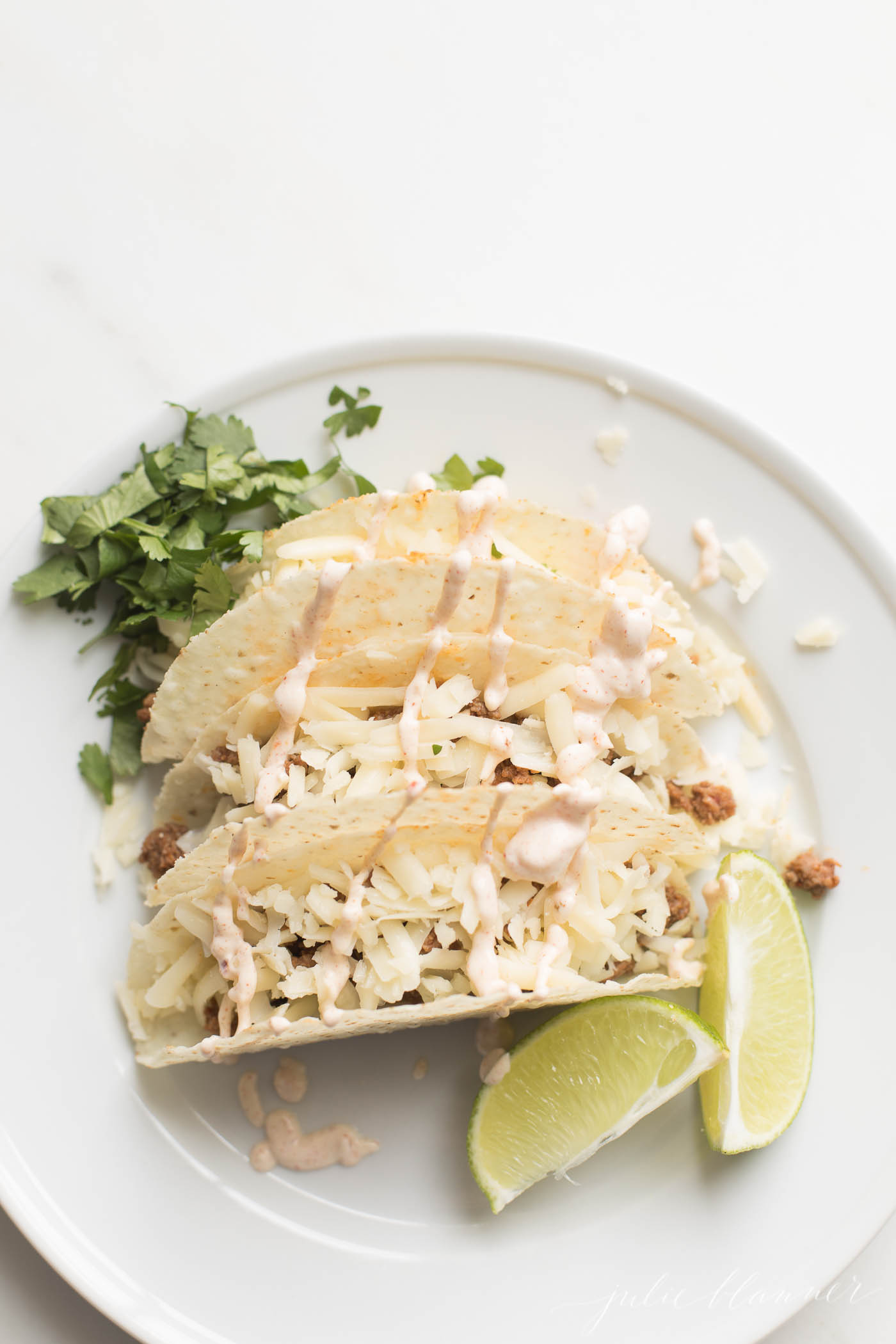 Originally published April 24, 2020 and updated April 27, 2021 with fresh content and photos.
Cinco de Mayo is the Mexican celebration of victory over the French, but on the lighter side of this holiday, it is also the perfect excuse to indulge in your favorite Mexican eats.
Truly, as though we need any excuse to eat Mexican food, am I right?
The Best Cinco de Mayo Recipes
I'd be lying if I said we don't enjoy Mexican all year long! After all, these are some of the easiest, most flavorful recipes around… but an extra reason to celebrate means friends and family can join in the fun!
After years of creating easy, delicious recipes to share, I've had so many requests to combine holiday menu ideas into one convenient place. It makes it so much easier to share a variety of recipes that fit into the category you're searching for!
We've now got an incredible Thanksgiving dinner guide, a round-up of 125 incredible Easter recipes, the best New Year's Eve recipes, even a Fourth of July recipe guide!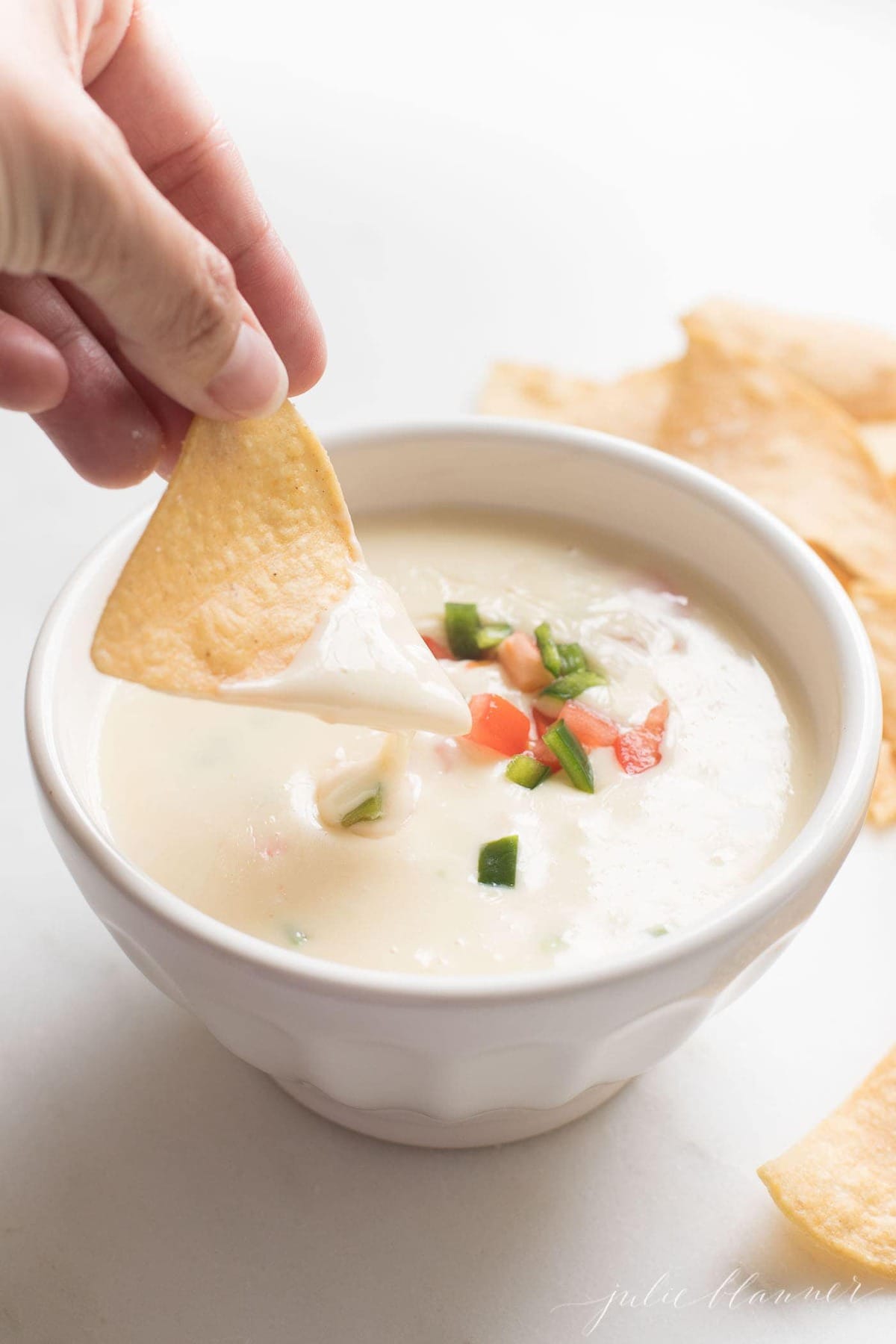 This Cinco de Mayo menu is designed with a few calorie splurges, with lots of rich cheesy dips and festive entrees your family will love!
I've yet to try making tres leches cakes, but thinking about tackling it this year!
This list of Mexican-inspired recipes is organized by category: Cinco de Mayo appetizers, mains, Cinco de Mayo drinks and even a few desserts. You'll simply click the name of one you're interested in and head directly to that specific printable recipe post!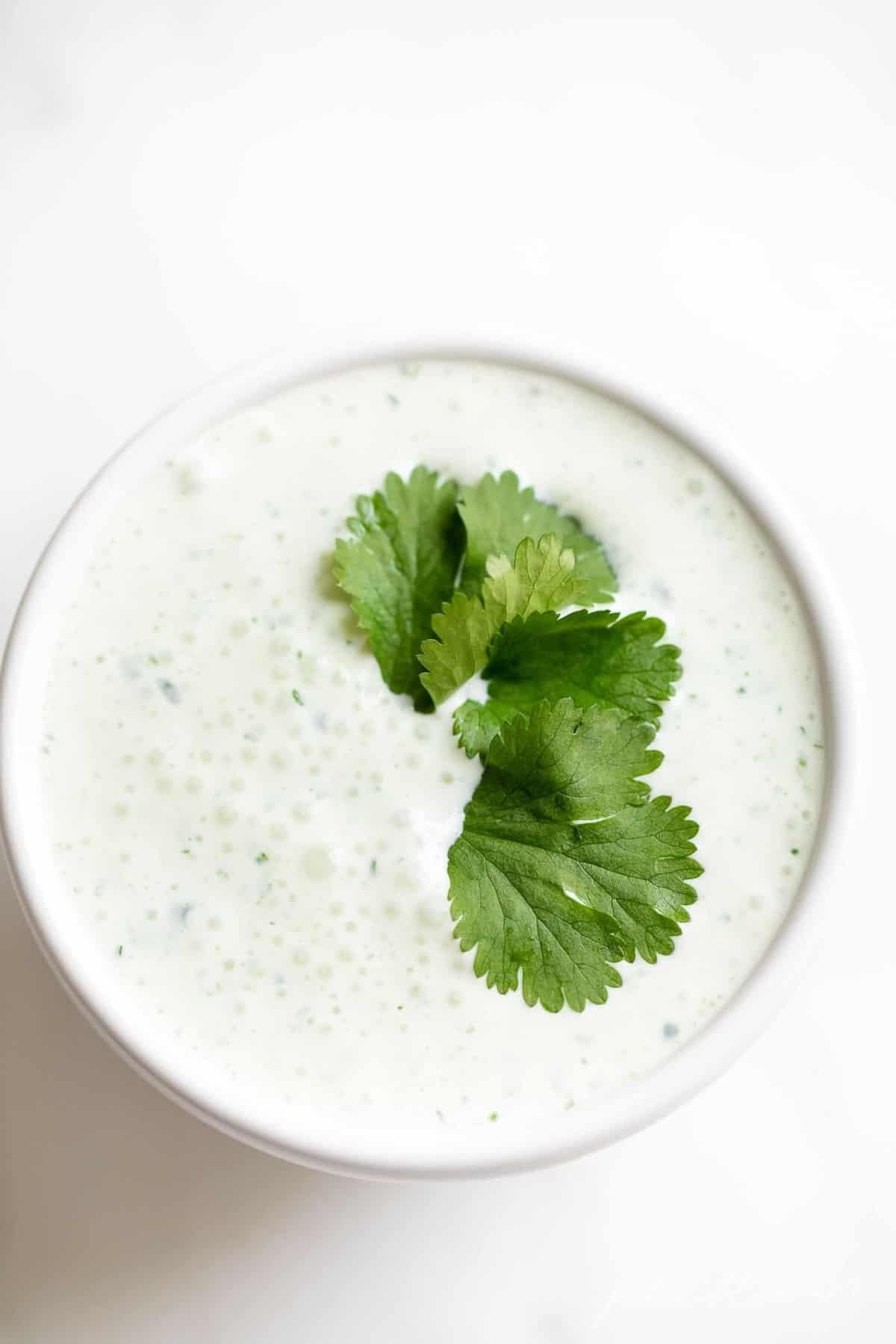 Lighter Mexican Inspired Ideas
With keto and calorie friendly eats, Cinco de Mayo drinks, and more, there's truly something for everyone in this line-up!
This menu is anything but boring even if you're watching your calorie intake or sticking with a lifestyle like Keto or Whole 30.
In lieu of fried ice cream, try the fresh lime sorbet linked at the bottom of this post! 
From a skinny margarita for a Cinco de Mayo cocktail, to a zesty light and healthy grilled chicken, this menu has it all, covering everyone on your guest list with a variety of fresh and healthy ideas.
Host a Cinco de Mayo Fiesta
In a few simple steps you'll have a party that will leave everyone talking!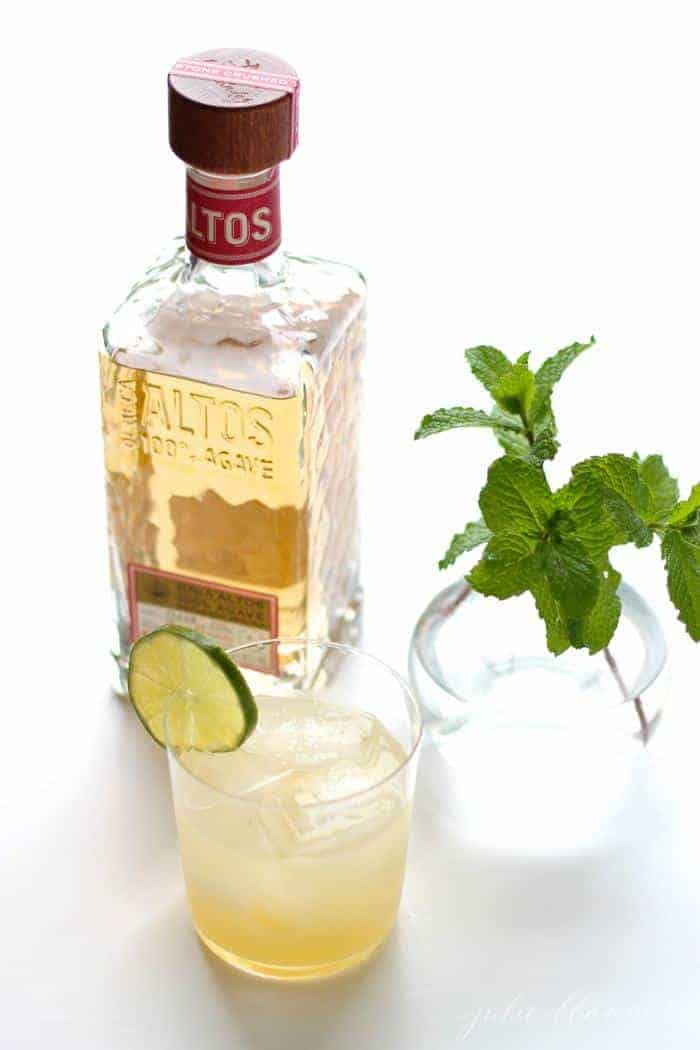 Let's Fiesta Like There's No Mañana!
Popular Mexican Flavors
There are a few items that will help with your grocery lists because we use them in so many of these recipes. Add any of these herbs, toppings, etc, and your fiesta will be delicious regardless of what you choose to serve! 
Cilantro
Romaine lettuce (for a taco topping or salad)
Green onions
Limes
Avocados
Onions – red or yellow
Bell peppers
Tomatoes (for Pico de Gallo of course)
Refried beans
Sour cream
Hot sauce
Fresh corn
Tortillas – corn or flour
Taco shells
Cotija cheese, crumbled
Shredded cheddar cheese
Salt and Pepper
Cumin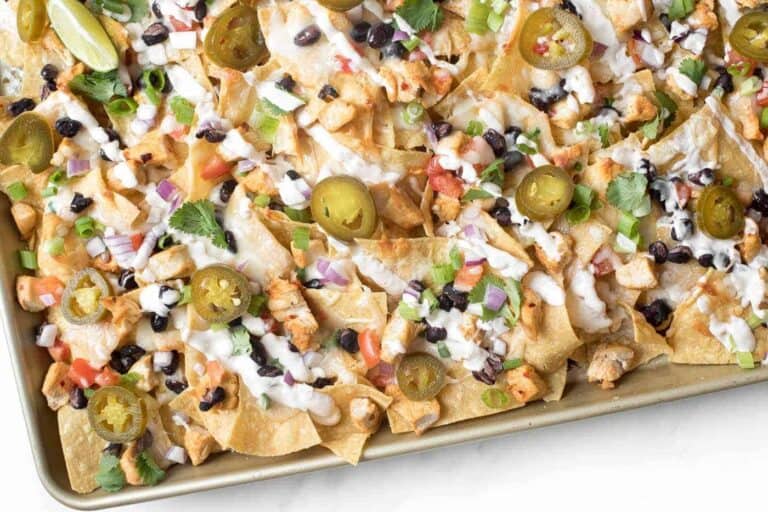 Let's kick it off with Cinco de Mayo Appetizers, shall we? 
Cinco de Mayo Appetizers and Sides
Easy Mexican inspired Cinco de Mayo appetizers that are always crowd pleasers!
Salsa guacamole is a fresh, vibrant mix of salsa verde and traditional guacamole. It's a zesty avocado salsa recipe that you've got to taste to believe… if you love salsa, and you love guac, you've got to try this incredible avocado sauce!
Looking for an easy appetizer that can be made in a flash? These Guacamole Bites are just the ticket. Gluten free and FULL of zesty flavor, these Guacamole Cups are cute to serve and a total crowd-pleaser.
Who needs hot sauce when you can mix it up with Watermelon Salsa?! This fruit salsa recipe is bright and colorful.
It embraces the fresh flavors of summer blending watermelon with bell peppers, jalapeño, cilantro and lime. It's perfect for dipping or for topping tacos, salads and more!
This is a classic Mexican Layer Dip that is seasoned to perfection! An updated and flavorful 7 Layer Taco Dip, your friends and family will be clamoring for more. Perfect for Cinco de Mayo, game days and beyond, this Layered Taco Dip is the ultimate party food!
Easy 5 minute Cream Cheese Bean Dip recipe made with just four ingredients! Mexican-inspired refried beans are used in this dip, making it a perfect appetizer for Cinco de Mayo and beyond!
This Chipotle Corn Salsa Recipe is a fresh and easy dip or topping for tacos, quesadillas, burritos and more! Add this Chipotle Corn Salsa to your burrito bowls for the ultimate Chipotle copycat.
Queso Blanco, a recipe for a restaurant style white queso dip without a lot of effort. This creamy, cheesy Queso Blanco is made with just 4 ingredients; white cheese, heavy cream, tomato and jalapeño!
Velveeta Cheese Dip is the perfect appetizer for any event! Velveeta Dip is made with Velveeta cheese, fresh cream, and fresh vegetables including diced tomatoes, poblano and jalapeño peppers, onion, cilantro, and lime.
Perfect for dipping with classic tortilla chips, but it's also excellent when served with sliced veggies for a low carb option!
A fun twist to the traditional dish! You'll love the fresh mango flavor in this pretty guacamole!
Pico de gallo is a classic, traditional Mexican dip (or topping, or sauce, or slather-it-everywhere zesty and fresh flavor explosion).
Basically, it's an incredibly simple chunky, vibrant chopped salsa, and it's ready in just minutes.
This Whole Foods copycat queso recipe is served chilled, making it easy for entertaining and the best creamy queso dip recipe for entertaining or tailgates.
The perfect combination of sweet and spicy! It's delicious with chips and perfect for topping tacos and more!
An Easy Avocado Salsa recipe to spice up your salad, taco toppings, chicken or that famous toast! With just 4 ingredients and a few tips and tricks on avocados, this will become the best avocado salsa to pair with just about anything.
Serve it at your next party or Cinco De Mayo celebration for a healthy pop of green color!
With just a few ingredients and easy steps, you can whip up this crack corn dip in minutes! It's a cold corn dip with jalapeños, green onions, cheese and amazing flavor!
Easy Mexican Corn on the Cob recipe, also known as Mexican Street Corn made with mayonnaise, lime juice, cojita cheese (also known as queso fresco) and garlic.
Cinco de Mayo Sauces, Dressings and Spices
Give your salad a kick with this easy and delicious Cilantro Lime Vinaigrette recipe! This Cilantro Lime Dressing is the perfect Southwest Taco Salad Dressing.
It is made with fresh cilantro, olive oil, and jalapeno and easily blended in the food processor. Add it to simple mixed greens, wraps, burrito bowls, marinating pork or grilled chicken, and more!
An incredible Chipotle Dressing that's loaded with flavor to spice up your salads, burrito bowls, wraps, to marinate chicken, salmon and more!
Lime crema is technically a sauce, but makes an amazing dip for veggies, too!
Skip the mix and make your own fajita seasoning with staple spices and herbs! It's a quick, easy and flavorful way to take your fajitas, tacos, and so much more over the top!
This homemade taco seasoning recipe is a pantry must have! Easy to make and store, this spice mix will add flavor to your Mexican meals. Use with steak, ground beef, chicken or even fish to add an authentic Mexican taste to your tacos.
This Taco Salad is loaded with fresh lettuce, juicy chicken, tomatoes, fresh shredded cheese, red peppers and optional cilantro and red onion for a light but flavorful effortless lunch or easy weeknight dinner.
Easy Homemade Taco Salad Bowls made in the oven in just a few minutes. Impress dinner guests with this effortless baked flour tortilla made into fun Taco Bowls.
These ground beef enchiladas are the easiest weeknight dinner! Bursting with Tex-Mex flavors and inspired by a classic restaurant favorite, this beef enchilada recipe is a comforting, simple dish your family is going to love.
These beef enchiladas are so easy to throw together, you're going to want to add them to the dinner rotation every week!
These easy chicken enchiladas are the best kind of family dinner – simple, fast and absolutely delicious! A fresh take on this classic Tex-Mex comfort food, this is a chicken enchilada recipe the whole family will love.
Enchiladas are a cheese lover's dream come true! 
These Cheese Enchiladas are so easy and restaurant worthy. Wholesome and authentic, the creamy cheese and zesty sauce combine for a flavor explosion the whole family will love!
Get all the best tips and tricks to create Walking Tacos! If you've never had a Taco in a Bag, you're missing out on all the fun.
This easy Walking Taco Recipe is the easiest way to make your Bag Tacos look and taste oh-so-good for parties, game day and beyond!
Learn how to create this light and easy chicken over rice fajita-inspired bowl!
This flavorful, delicious dinner is on the table in less than 30 minutes start to finish – who knew a chicken fajita bowl could be so good?
Light and flavorful Cilantro Lime Chicken recipe to enjoy on it's own or on tacos, nachos, salads and more.
The easiest and juiciest Baked Chicken Breast recipe with a hint of lime and Mexican flavor in less than 5 minutes hands on time.
These easy soft Chicken Tacos are perfect for an easy weeknight meal and they are packed full of flavor. The chicken is perfectly juicy and it hardly takes any time to prep!
Top the tacos with all of your favorite toppings for a meal that the whole family will love! These tacos are made with a handful of ingredients and come together so easily!
Amazing marinated Carne Asada Tacos that are full of flavor and always a crowd pleaser whether you're serving them for taco Tuesday or Cinco de Mayo! Steak Tacos are easy to make, naturally gluten-free, and made in less than 30 minutes hands on time.
The best Ground Beef Taco Recipe is classic, delicious and super easy. This easy taco recipe can be made in less than 10 minutes with a few simple ingredients, meaning you can get dinner on the table fast!
The bonus – it's incredibly flavorful and low in calories, too!
This chorizo taco recipe is a must for your Taco Tuesdays and Cinco de Mayo. So quick and easy to make, these tacos are topped with pineapple salsa and a cilantro lime crema for a delicious sweet and spicy taco.
A light and fluffy chorizo and eggs Mexican Breakfast Casserole layered with tortillas, queso, pico de gallo, salsa verde and flavor!
Loaded chicken nachos are always a crowd pleaser! You can make as few or many as you need in a sheetpan in minutes!
Cinco de Mayo Cocktails
Refreshing Mexican cocktails made with rum and tequila.
This homemade margarita mix really is the best! It's so simple and easy to make and with just two ingredients, all you need to do is add tequila! Make up a batch of the BEST margarita mix for easy to make cocktails for Cinco de Mayo and summer parties.
A Paloma is a popular cocktail in Mexico made with grapefruit flavored soda, tequila and lime. It's a delicious alternative to a skinny margarita that is full of flavor yet low calorie!
This easy skinny margarita recipe is fresh and flavorful without all the calories! It's a skinny margarita made with agave and lime that is so good you'll never use a margarita mix again!
This Mango Margarita Float made with mango sorbet is perfect for Cinco de Mayo and beyond. It's a Mango Margarita Recipe you'll crave time and again that will cool you off all summer long!
A simple and refreshing Mango Margarita that's full of summer flavor!
The best Homemade Margarita recipe that will make you want to ditch the margarita mix forever!
A light and flavorful Watermelon Margarita recipe made with fresh watermelon, in minutes!
Add Poptails to your list of must-try summer cocktails. These Lime Popsicle Margaritas are a fresh, zesty and delicious way to stay cool by the pool!
The best of both worlds – the quintessential flavor of a mojito served with lime ice cream floating in a sea of rum!
This Mojito Recipe (we call it a Mojito Receta for a little Spanish twist!) is the ultimate refreshing summer cocktail.
It's an EASY Mojito Recipe that features the vibrant flavor and fragrance of fresh squeezed limes and mint, balanced with rum, soda and sugar.
Love a classic margarita? Then you're going to love this smooth, premium margarita with a surprising burst of sweet orange flavor from the addition of Grand Marnier.
This margarita recipe is made with the best ingredients! Skip the Triple Sec – this margarita deserves so much more! Premium ingredients are what sets a cadillac margarita apart from the rest.
A Vodka Mojito is a simple summer cocktail made with fresh mint, lime, simple syrup, soda water and vodka. This mojito recipe with vodka is the perfect poolside or patio sip.
Everything about this Pineapple Mojito captures the taste of summer – its color, fragrance, and of course its one-of-a-kind flavor.
Like most mojitos, this cocktail uses white rum as its base. It has lime, mint, club soda, and sugar – plus the tropical sweetness of pineapple. In other words, it's the kind of drink you'll want for a day at the pool and a summer evening barbeque.
This easy Strawberry Mojito is bursting with summertime vibrancy and the yummiest sweet juicy berries. It is made with fresh strawberries, limes, mint, rum, sugar, and club soda – always a favorite combination!
Mojitos are one of my favorite cocktails to sip and savor. The bubbly, citrusy flavor is irresistible, and I love that we can control the sweetness to our own preference.
A refreshing Skinny Mojito with just 79 calories – the perfect summer sip full of lime and mint flavor!
A refreshing Watermelon Mojito recipe with fresh watermelon juice and simple syrup muddled with mint for an incredible easy summer cocktail.
The Ultimate Fiesta-Inspired Dessert
While fried ice cream is always considered a classic Mexican-American dessert option, don't forget about cheesecakes, churros topped with cinnamon sugar, flan and so much more.
Several of these options fit within those flavor profiles, so you've got to try these fun ideas!
Cool off this summer with one of the best ice cream cocktails – a Margarita Float!
After a few attempts, I perfected the most refreshing margarita there is – a margarita float that doesn't require a mix, but also doesn't require any more effort than a mix!
Easy and refreshing 3 ingredient lime sorbet recipe. In just 3 minutes hands-on time you can put together a refreshing lime sorbet!
Okay, okay… these aren't exactly Mexican… but the name is definitely Spanish-inspired! Get the delicious buttery oatmeal texture with gooey caramel of a carmelita bar wrapped into carmelita cookies!
You can make a huge batch in just 20 minutes and they are a hit with everyone who tries them!
Sweet bursts of cool citrus and rich buttery flavor in these key lime cookies make them such a fun surprise! Love key lime pie? I bet you'll love these little key lime tea cookies, too! They are the perfect treat for St. Patrick's Day, Cinco de Mayo, and beyond!
Lemon Ice Cream is a rich, creamy taste of spring. Make this refreshing no-churn Lemon Ice Cream Recipe for a memorable sweet and tart treat you'll love- you can make this with lime juice, too, for a fresh zesty spin! 
These gooey Cheesecake Cookies (with caramel) are everything you need in your life. It's just like a caramel cheesecake in bite-size pieces! Keep reading for the must have Caramel Cheesecake Cookies Recipe you'll make again and again!
Perfect for a fiesta or any time of year, this vibrant Mandarin Orange cake is full of vibrant citrus flavor. It is easy to make, especially with the help of little hands. 
It's a fresh twist on an old classic – Mandarin Cake made without Cool Whip or cake mix.
This Quick Caramel Cream Cheese Bread is so good you'll wish you had it every day. The ultimate cheesecake bread recipe is easier than you might think. It's perfect for breakfast, get togethers and of course, dessert!
Easy no bake cheesecake recipe that gives you a fresh bakery taste in minutes. With just a few ingredients, this no bake cheesecake is too good to pass up. Perfect to make individual cheesecakes or one larger one and finish with your favorite toppings.
What's on your Cinco de Mayo menu this year? Do you gravitate towards tried and true classics, or do you like to try something new? I'd love to hear from you!
If you try any of these easy recipes, please be sure to come back and use the five star rating system and leave a comment- it not only helps me, but other readers as well! 
Join the club! You can find daily updates on Pinterest, Instagram, Facebook and see my latest YouTube videos here!